If you want to escape your busy schedule and have some peaceful moments, you should try these Places to visit Poland. Its impressive scenic beauty, enriched history, different types of delicious conventional dishes will make you feel delighted. Poland's welcoming nature will refresh your mind. For weekend holiday it is one of the best travel destinations. One of the most exciting things about this place is an affordable travel destination. You don't need to think a lot to plan the Poland trip. At a budget-friendly rate, you can enjoy some beautiful days on the lap of nature with your family or loved ones.
It is a popular European destination for its attractive landscapes, amusing history, variety of cultural and historical places. Here, you will see mountains, lakes, incredible national parks, and many more tourists attractions. If you are thinking about making an excellent plan for the Poland trip, the first thing you need to do is mark the places to visit in Poland. Make a shortlist to write down those places you don't want to miss during your Poland trip. In this context, this piece of writing can help you out by giving you a brief info about popular tourist destinations in Poland. Well, go through the below passage.
Some most beautiful places to visit in Poland
As said earlier, Poland is one of the most beautiful places to visit globally. Millions of tourists each year come to this place to explore the beauty of nature. Here are a few places that you must visit.
Krakow
Krakow speaks for itself. It is Poland's cultural center. Besides, it's the most famous tourist destination. Here you can see the famous Wawel Castle and many monuments in Old Town. One of the most exciting and attractive things is here you will find out the most prominent market square in Europe. It includes the Sukiennice (Cloth Hall), a Krakow landmark since the 14th century. A beautiful ring-shaped park called Planty will impress you surely. The scenic beauty of this park is marvelous. Here you will also get the chance to enjoy the Polish Art Nouveau masterworks and the art galleries of Kazimierz, the earlier Jewish District. Apart from all of these, you can spend unforgettable moments with family in restaurants, bars, pubs, and clubs as well. So, don't think twice about visiting here when you are in Poland.
Bialowieza Forest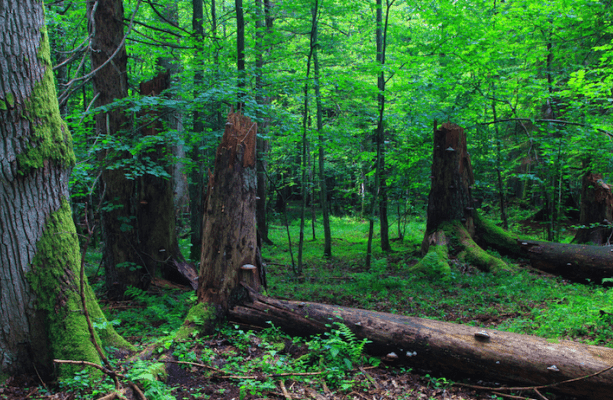 One of the most beautiful and charming places in Bialowieza Forest. It is the biggest and the last trace of Europe's primitive forest. Here you will get the chance to see more than 800 European bison. Here is not the end. In this beautiful green forest, you will see different trees, including 500-year-old oaks.
The forest is socially diverse as here you can see the villages of Lithuanians, Poles, Ukrainians, Belarusians, and several other cultures. Travelers usually want to see Bialoweiza National Park, just inside the forest. You can visit the protected area with the help of a guide. Another most attractive thing is The European Bison Show Reserve. Here you will notice many motorbike tracks throughout the forest. So, it can say that if you have missed this place, you have missed a lot. This place is the real essence of Poland, and this place is a must to visit.
Warsaw
Warsaw is the biggest city in Poland, and it has been the capital of Poland for over 400 years. Its ruined Poland's capital after WWII — nearly 85 % of its constructions have been damaged and destroyed by Nazi militaries. Soon after the war, the city started to rebuild its remarkable centers by applying unique strategies. As an outcome, the Baroque and Renaissance merchant homes you can find at present are seamless imitations of the originals.
Here you will get to see the National Museum, which describes the city's ancient history. Besides, Poland's vast collection of paintings includes many artworks from Adolf Hitler's collection.
Like Krakow, you will not see many parks, but Lazienki Palace and its beautiful gardens will blow your mind quickly. This beautiful 18th-century palace is enclosed by about 76 hectares of a fantastic urban forest. Here you can also notice a vast planetarium, pavilions, superb outdoor theatre, and many more attractions.
If you want to experience a different outdoor adventure, you can enjoy a walk through Warsaw's wonderful architectural street.
People don't forget to visit here to know unknown facts about Poland.
Tatra Mountains
One of the most exciting things about the Tatra Mountains is creating a natural border between Slovakia and Poland. The natural beauty of the Tatra Mountains will amaze you. The impressive waterfalls, streams, beautiful mountain lakes will mesmerize you. Morskie Oko lake is a wonderful and the largest lake located in the park. You can reach here through a thick pine forest. If you want to spend some lovely moments in nature, you should come here. Your mind will be relaxed and refreshed. So, don't think twice about visiting this place. Once you come here, you will fall in love with nature.
Bialowieza Forest Reserve
Europe's most significant lasting section of the primitive forest formerly covered most of the land; the Bialowieza Forest Reserve has got its title as a UNESCO World Heritage Site. The forest is on the border between Poland and Belarus. If you love to watch birds, you must visit here. Here you will get to see different types of birds. It is called a birdwatcher's paradise. You can get in touch with local ornithologists to enjoy a short bird-watching tour. However, this forest is also enriched with bison and other species. Your Poland trip will get a new vision when you come to this place. So, put this place on your wish list.
Royal Castle
When you are in Poland, you will explore the city to the fullest. So, visiting the royal castle would be your ideal consideration. It is situated in the old town on the gorgeous Castle Square. After Second World War, rebuilt it. From 8 am to 3 pm, this castle is open. So, you can come here and enjoy the beauty of the gorgeous castle.
The Vistula River Beach
The Vistula river beach is the most beautiful place of entertainment. Just in the middle of Warsaw, you can have many recreational activities. The wonderful beach, fantastic greenery, and numerous indigenous birds make this place an excellent place to enjoy Poland's cheerful colors and enchanted atmosphere. So, when you plan to visit Poland, don't think twice about visiting here. It is one of the most beautiful attractions in Poland. So, try to come here once when you are on your trip.
The Zalipie Village
The beautiful small village of Zalipie is famous for its wonderful flower paintings. These paintings decorate every building in the village. It is a tradition, and it had started more than one hundred years before when native women applied a blend of powdered dye and milk to hide grimy surfaces with colorful designs. These days, more or less every home, storehouse, barrier, and even Saint Joseph's church use painting to enhance the beauty. Like walls and furniture, many indoor places are also decorated with these paintings.
Here, you will see The House of the Women Painters, one of the most beautiful works. This house is the previous home of Felicja Curylowa, an early 20th-century artist painter who was born in Zalipie. In Felicja Curylowa's entire home, you can see stunning flower paintings. At present, this home is a stunning folk museum. The museum describes the history of the tradition. So, if you come here, it will be an excellent treat for your eyes. This village will set your Poland trip apart from others. So, don't miss this place. It will be a remarkable experience that you can cherish for your lifetime.
Isle of Usedom
Since 1945, this island on the Baltic Sea has been lawfully separated between Poland and Germany. Its other name is "the sun island." it is because of how many hours of sunlight it gets every year. Undoubtedly, it is a famous holiday destination for both countries. People from both countries come here and spend extraordinary moments with their family and friends. So, if you are planning to come to Poland, don't skip this island.
The chief attractions are lovely white beaches, excellent seaside resorts, and many attractive summer sports and events. This beautiful island is also home to a reserved botanical garden. This garden is open during hot months. Here you can also see lakes, nature reserves, and many more beautiful natural things around the island.
If you are going through stressful situations for your daily work pressure and want to take a short break from your busy life, this island is the perfect place for you. Once you come here, you could not have asked for a better place. So, don't think more about visiting here. Nature is all set to welcome you here.
Torun
Torun is one of the oldest cities in Poland. It is the birthplace of astronomer Nicolaus Copernicus. Now, it is a beautiful museum. The whole Old Quarter area is UNESCO World Heritage Site. So, visiting this place would be the best decision when you plan to come to Poland for a short trip. It is always a good idea to explore this city on foot. The architecture will amaze you; in a word, it is stunning.
Key takeaway
So, these are a few places, and you will get many more places to visit in Poland. Poland is full of natural beauty and historical sites. Therefore, if you come here, you will enjoy nature and get the chance to know many unknown facts about this beautiful country Poland. After coming here, you can enrich and refresh your mind. So, don't get too late. Make a good plan and start packing. Book your trip today!