Kullu and Manali are the most loved and popular tourist locations of our country, frequented by tourists throughout the year. Exploring Beings is sharing the list of places to shop in Kullu Manali for popular items here. The magnificent Beas River situates it; Kullu & Manali is one of the most eye-catching tourist spots.
Apart from the glorious views of the valleys and peaceful nature, Kullu and Manali is also a perfect spot for shopaholics delivering both traditional and modern stuff. Shopping here is an absolute delight, and one can collect souvenirs to make a visit more memorable.
Although there are many shopping spots in these towns, some most popular places will provide you with the best quality and variety of products to do shopping here an experience of a lifetime.
Shopping in Kullu Manali
Roaming around the town and collecting stuff to take home as memory is one of the best experiences while visiting Kullu and Manali's hilly towns. There are several places to shop and a variety of products to choose from. Woollens, dry fruits, Buddhist paintings, Kinnauri and Kullu Shawls, and some Tibetan-style jewelry pieces are the best and most favourite things to buy in Kullu Manali while strolling through the markets. You can buy the best of these items in some of the most popular places to shop in Kullu Manali.
Here is the list of Top Places to Shop in Kullu Manali
Old Manali Market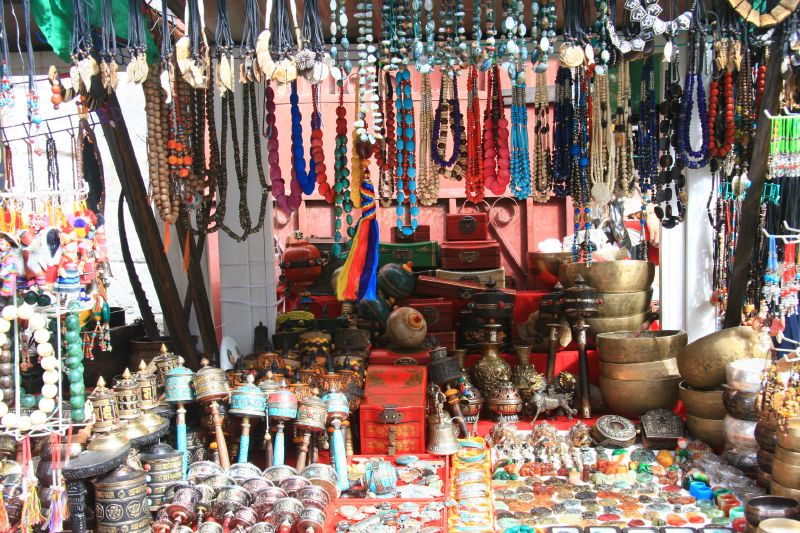 This widely spread and lively market is one of the most popular markets in the hill station of Manali. This market holds something for every sort of visitor. Events and activities all over the arcade the streets of this market will make you fall in love with the tradition of Himachal. You can buy some of the most famous things here, like funky or traditional clothes and unique jewelry and accessories.
Himachal Emporium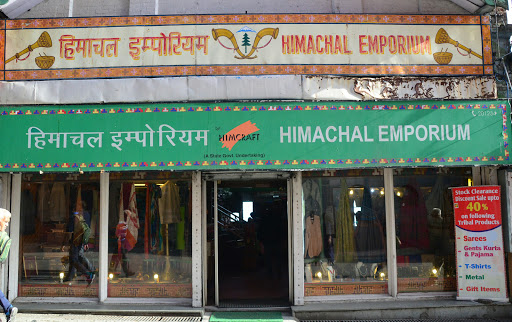 For those who love art and are pleased by different art pieces and handicrafts, Himachal Emporium is a place you should be headed to. You will find beautiful and gorgeously designed items here. This emporium deals in some favourite items like hand-woven colourful caps and clothing, which are a favourite among the visitors.
Other clothing items like shawls, shoes and handmade slippers are available here. Some of the home decor items are here to purchase. The Himachal Emporium has a wide range of products and is a must-visit location for those looking to shop in Manali.
Akhara Bazaar
The Akhara Bazaar is a place that is majorly visited by tourists who like to understand the lifestyle of the locals. It is majorly famous for woollen apparel. It is one of the most famous markets of Kullu.
This market is famous for its woollen clothing like handmade sweaters, caps, slippers, and shawls. This is a must-visit place for those who want to buy something to wear out of Himachali traditional apparel. 
Tibetan Market
The serene and peaceful Tibetan vibes of this place attract many visitors seeking beautiful Buddhist artifacts. The bazaar is known for silver jewelry. Thangkas and beautiful Buddhist paintings are available here.
This market is best for those who want to buy Tibetan products. The variety of products available in the Tibetan market helps you get close to Tibetan culture and tradition. This market also has a variety of decorative items and fine clothing.
Sultanpur Market
The Sultanpur market in Kullu is one of the best markets in the town. Suppose you are interested in buying some unique jewelry and handmade artifacts. Here you can find a wide range of traditional handmade jewelry.
The beautiful miniature paintings are a great mix of colonial and Himachali styles. Items like Himachali clothing and Tibetan apparel are also available in a wide variety.
Manu Market
One of the most preferred and popular shopping places of Manali, Manu market is a place that features a good number of shops. Here you can find a different and large variety of items, such as electronics, gadgets, cooking utensils, crockery, footwear, dresses, handicrafts, handloom, books, gifts, and jewelry.
The Manu market is also one of the best places for delicious food. The restaurants here will please you with various delicious delights and offer a peaceful setting. Just strolling through the market will give a great experience. This is a great place to collect souvenirs for your trip to Manali.
The Mall Road
Mall Road is the leading and most famous market in Manali. This area is the most crowded. This area showcases a variety of dealers providing a range of products like t-shirts, woollen clothes, sarees, Kashmiri shawls, antique stuff, and books.
This place also provides a wide range of delicious recipes and several public activities to spend a great time at The Mall Road. This place has a wide variety to offer products like jackets, scarves, accessories, and angora and pashmina shawls in terms of clothing. The mall road is one of the liveliest places in Manali.
Bhuttico
If you want to buy local Manali-style winter wear traditional winter dresses, Bhuttico is the place for you. It was started in 1944 by a group of women. This place offers a great variety of clothing for both trendy and traditional. Located in the Bhutto Colony, this market is one of the most popular shopping hubs in Kullu Manali. These products are of good quality and ISO certified.
Kullu and Manali offer a great blend of beautiful sightseeing and shopping. This makes these cities an excellent and popular place for all sorts of tourists. Places to shop in Kullu Manali will add charm to your shopping experience.