Heading over to a destination, blessed with an arrogant culture, dreamy backdrops and amassed sights is a great deal. Berlin is the best capital city in the world to lose yourself amidst magical surroundings. there is Amazing 20 things to do in Berlin The grace of Berlin is second none, it is one of the best capitals indeed.
Before flying to Berlin, planning your itinerary is a must. Don't let yourself mess up with missing top things to do in Berlin. Check out the following wonderful things to do during your Berlin days. here is list of 20 Amazing things to do in Berlin
Gendarmenmarkt
Fascinating square in the town. Spend some time in the premises while taking the composed architectural details. Gendarmenmarkt is frequently busy with events like open-air concerts,  live performances, and far more. Wander and treat yourself from the glamorous restaurants around here.
Jewish Museum Berlin
Perfectly designed museum in Berlin city. The museum is based on laying out Jewish history in Germany. Once you discover the museum you'll find empty spaces and voids which indicate the interrupted history. Make sure to leave the museum with a good knowledge of Berlin's culture and history.
Berlin Story Bunker
Unique and a must-visit place during your itinerary. Story Bunker is where Adolf Hitler spent his last days. The bunker expresses the brutal history of the world war and you can visit the bunker with guidance. Arranged tours are very informative and the tour concludes with a short film.
Browse Treptower Park
Enjoying eye-catching backdrops is the most loved thing here. In the park, you can find a memorial cemetery of the Soviet soldiers. It's also packed with abundant lawns, tree groves, and a rose garden. On the river beside the park, you can jump into a boat for a viewable boat ride as a plus activity.
Olympic Stadium
Another major travel hotspot in the capital of Germany. Considered as the largest stadium in Germany. Immensely attractive stadium is a great backdrop for photos. Most travelers visit here to capture themselves with imposing backdrops while observing the values and the history of the place.
Charlottenburg Palace
The largest palace in the city which belonged to the imperial Hollenzollern family. Palace represents plenty of values including many hosting museums and impressive interiors. Spending some time amidst charming decorative elements in the palace will stick your mind in a dreamy escape.
Tempelhof Airport
A former airport which transformed into a public park lately. Located just a few minutes away from the south of Kreuzberg. Unwind here with a grassy environment. Cycling and skating on the former runaways are top activities here that most travelers tend to engage with.
Shopping at Kaufhaus des Westens
Kaufhaus des Westens stands out as the second-largest department storehouse in Europe. As it sounds, an ideal place to enjoy shopping times. This eight-story giant property is the best-loved shopping hotspot in Germany. Beyond shopping, it has a winter garden, food hall, and many other more.
Visit Berlin Zoo
The best and the most popular place to spot animals. Berlin zoo attracts thousands of travelers per year. It's totally rich with a range of animal species. The zoo is busy with animal-related programs throughout the year such as breeding programs. Exploring Berlin zoo is a must point on your things to do in Berlin list.
Buy something from Mauerpark Market
Lovely shopping paradise with live musicians. Especially people selling their stuff they don't need anymore, in the Mauerpark Market. You can buy antiques, crafts, collectibles, clothing, and arts from this market. Lot of travelers head here to buy some monuments regarding their Berlin tour.
Catch art at Hamburger Bahnhof
Home to the world's best collections of contemporary art. The building was a train station in the past. Paintings in the museum spread out the pathway of the art details from the past six decades, to these days. The museum features adequate impressions to enjoy the culture and art in a 13,000 square meter space.
Strandbad Wannsee
Strandbad Wannsee, packed with hundreds of activities. The largest outdoor swimming area on an inland body of water in Europe. An ideal place to dip yourself into an infinite relaxation. Laying on the beach while spotting the green views offers you boundless escape. Have a great time here by swimming, playing beach volleyball, and engaging with water sports.
Scenic Landwehr Canal
Provides a calm and eye-catching atmosphere. Rest your feet by the canals and feel the iconic views. In the winter, people are walking on the frozen canal, it allows magical experience for all. However, in the summer you can catch spectacular views along with the canal. Sipping your evening tea from a restaurant around here, adds a further refreshment.
Postcard-worthy Oberbaumbrücke
Exquisite landmarks cross the Spree between Kreuzberg and Frierichshain. It was also a former armed checkpoint but now it has a car lane, a train track and a pedestrian lane. The place is more popular as an insta-friendly location as its capture friendly backdrops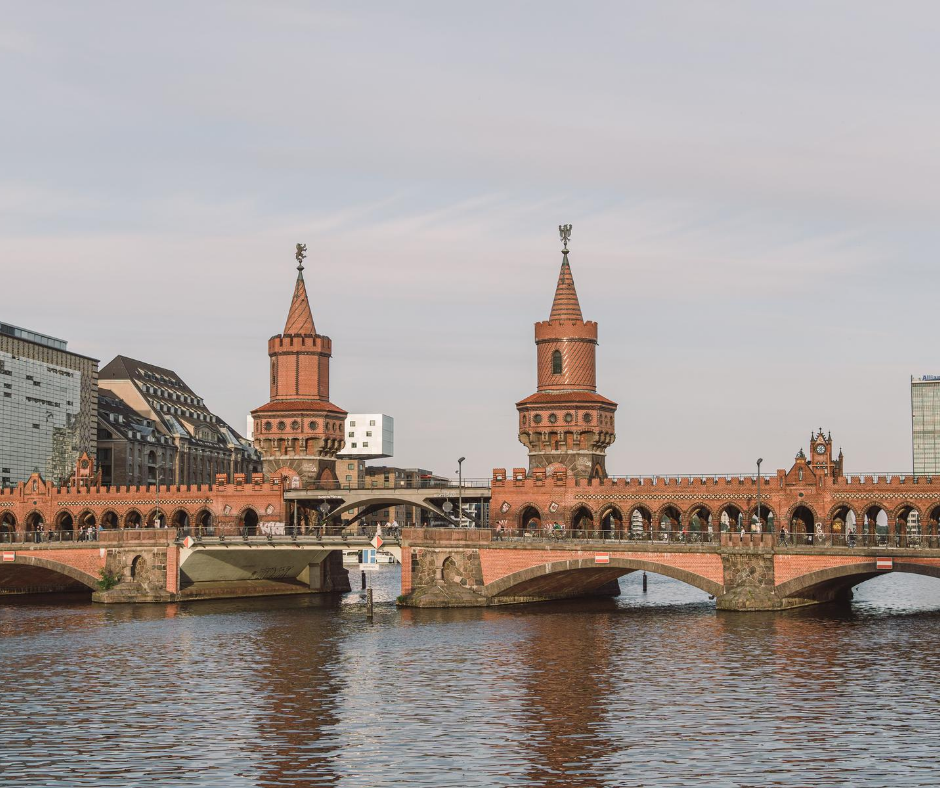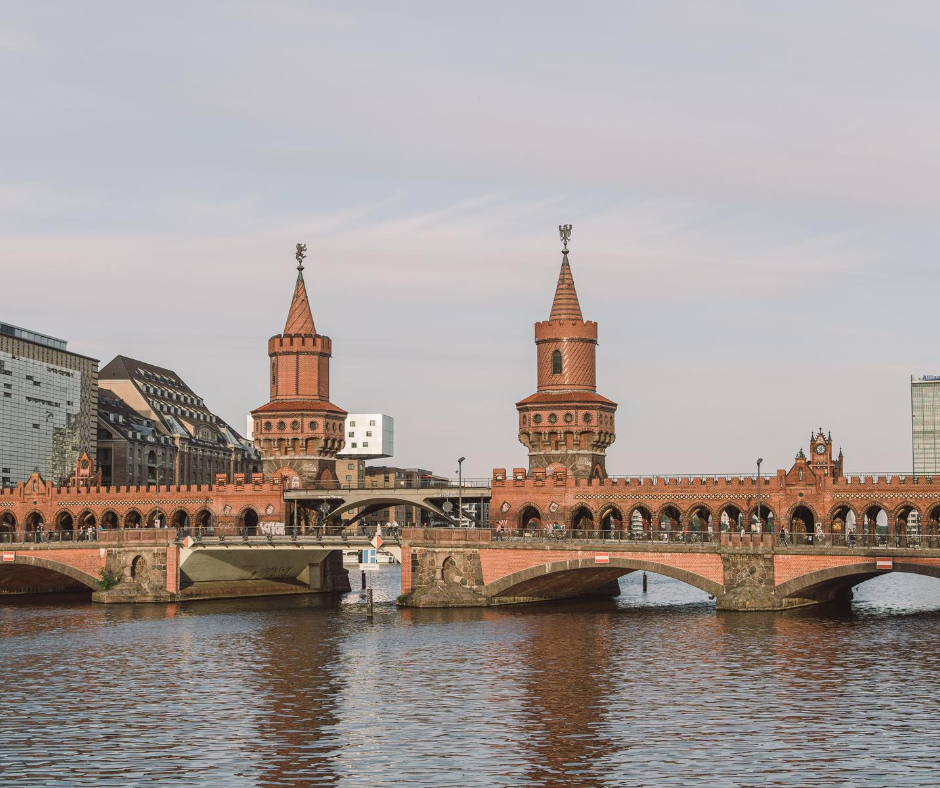 Try mouthwatering Currywurst
Steamed and fried pork sausages, sliced into pieces. One of the iconic foods in Berlin. Your itinerary to Berlin will not be complete without trying Currywurst. Not hard to find from temporary snack bars and restaurants in the city. Berlin even has a museum that's devoted to Currywurst.
Gardens of the World
An ideal place to unwind while wandering through greeneries and labyrinths. Packed with a range of gardens, which are filled with touches from many countries. Anyone can enjoy the landscaping and horticulture of a range of countries by only stepping around the park. Premises always busy with its events like blossom festivals and seasonal events.
Step inside Sanssouci Palace
Rich with its own architectural values and every detail spread out the elegance of Frederick the Great's royal lifestyle. Art and ruins in the palace have been removed from the place to preserve during the world war days. The garden and surroundings offer calm and attractive impressions for every inch of your stroll.
Berlin by bike
Cycling is a better way of sightseeing in the city. Rent a bike from a bike rental company and direct to the picturesque sights around the city center. Every space in the city filled with its own ambiance. Don't miss stuffing your face from the cozy restaurants in the town while zipping around.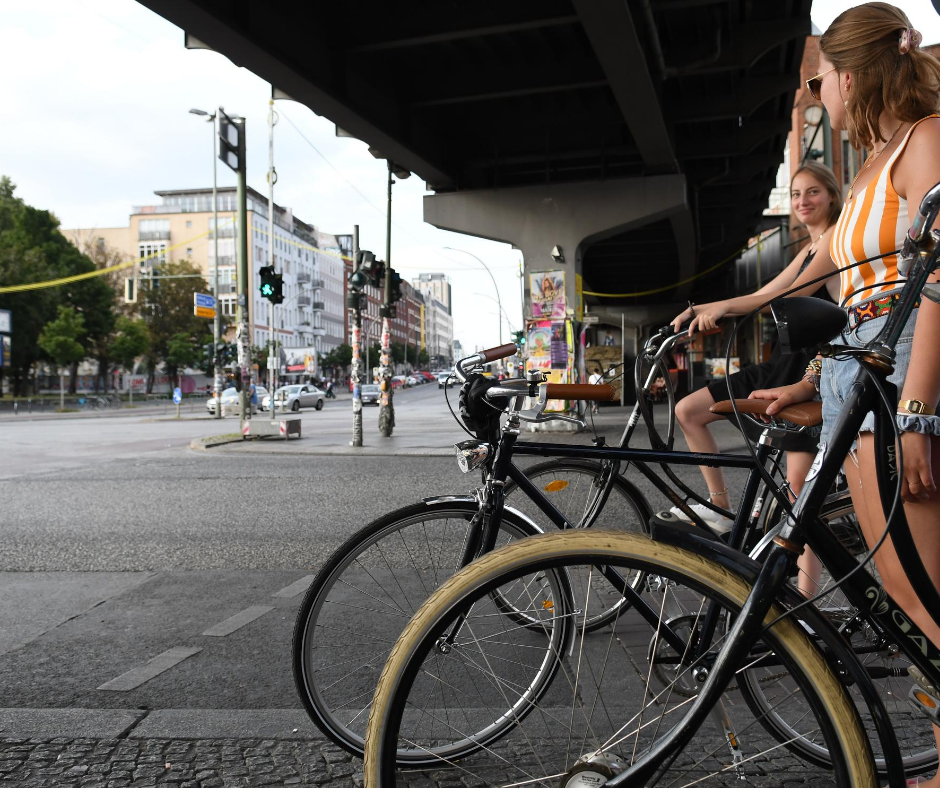 Deutsches Technikmuseum
German technology stored here, steps inside the museum and it exhibits numerous types of technological monuments and types of machinery related to several forms of technologies such as communications technology, production technology, energy technology, and transport technology. Take this advantage and grab some knowledge on German technology as the plus point of your tour.
Relish Berliner Philharmonie
A paradise for classical music lovers, It also hosts world-class orchestras. Packed with various musical events, art museums, libraries, and far more. Try to catch an orchestra or any performance here. It would be a long-lasting memorable experience as its dedicated atmosphere.