Often referred to as "Mini Israel, "Kasol is a small village in the Kullu district. Situated just 6 km from Manikaran on the banks of the Parvati river, Kasol is a famous tourist spot and famous for Trek to Kheerganga. It is one of the best locations in India to relax and enjoy the panoramic views of the mighty Himalayas.
Kasol is inhabited by many people from Israel, recognizable from the availability of Israeli food. Kasol is also emerging fast as a hub for Backpackers, Trekkers, and Nature lovers. This small place has a lot to offer to the Tourists who visit Here.
Here's a list of things you can do on your visit to Kasol and Trek to Kheerganga
Things to do While in Kasol
Try Israeli Food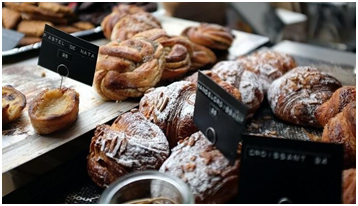 Kasol is heaven for great food. Due to the Israeli population of the Village of Kasol, trying Israeli food here is a must-do thing. You don't need to visit any fancy restaurants; street-side cafés offer excellent food. The taste of Israeli food, along with a blend of green-white hills and a turquoise sky, is bliss.
Visit Manikaran Sahib
Manikaran Sahib is just 6km from Kasol, and you can get there by a hike or a ride. Manikaran Sahib is a gurudwara situated between hills and the Beas river and is one of the most famous religious spots in the country.
This Sikh temple has a hot water spring inside the gurdwara, and devotees take a dip this spring to wash their sins and illnesses as the spring water is believed to have healing properties. As you walk inside the gurudwara,  you can see pictures of Hindu Gods alongside Jesus and Sikh Gurus, which is very touching.
Walk by the Parvati River
Walk on white sand between pine trees and the beautiful Parvati river is a blissful experience you can get on your visit to Kasol. This beautiful site does offer some of the most picture-perfect scenes that you can show off on your social media. This experience of a few minutes or hours can stretch its impact to a lifetime.
Riverside Camping
 This place amuses all adventure and nature lovers. If you are craving a relaxing night's stay amidst nature, you should try riverside camping in Kasol. A camp by the side of the Parvati river under a starry sky will leave you asking for more.
Hike to Malana and Tosh
Malana is famous for its distinct culture and the temple of Jamlu Devta. The residents of Malana live in a self-isolated environment and don't interact much with people. They are believed to be descendants of Aryans.
The "Little Greece" has some unique culture, and the visitors cannot touch the walls in Malana because this will sacrifice purity, and the people will have to wash the walls with buffalo's blood.
They have their government which protects their rights to do so. Having some of the most outstanding views to offer, Malana is a village with splendid beauty.
Tosh can be reached from Kasol by a Trek or cab. Accommodation and food are cheap and available in surplus. You will find plenty of cafes with great Israeli and European food and an ideal ambience to relax. This uphill village offers some great views of the river and a waterfall. Long walks are bliss in this village.
Trek to Kheerganga from Kasol
Kasol is famous for its trekking trails, including treks to Kheerganga, Sar Pass, and Pin Parbati Pass, out of which the Kheerganga trek is most popular amongst the tourists.
Pin Parvati trek is one of the most challenging treks available. With a trail of 100km, this 10-day trek to the peak height of 5000 meters is quite challenging. This trek gives you all, whether you have always wanted to see grassy meadows or walk through dense forests.
Sar pass trek is one of the most adventurous things you can do in Kasol. As the trek is considered under the easy-moderate category, many tourists opt for this trek.
Trek to Kheerganga Kasol
Kheer Ganga trek certainly tops the most adventurous activities to do in Kasol. Trek to Kheer Ganga is a nine km,four-hour steep climb on narrow and tricky trails. Kheerganga's panoramic skies and vast greenery are a much-needed delight to the trekker's eyes and especially the tired legs.
This trek is a great way to enjoy the lush greenery as you make your way to the top of the Kheer Ganga and take a bath in the hot springs at the Shiva temple. The atmosphere here will create a mesmerizing memory for you to remember lifelong.
Start of the Trek
To start following the trail of Kheerganga, one has to travel to a place called "Barshaini," and from there, the on-foot trek starts. To get to Barshaini, one can use any mode of transport as a motorable road leads to this place.
Trail of the Trek
The Trek to Kheerganga leads through hilly terrains and pinewood forests and leads to a shiv temple at the top of the trek. This trek is moderately complex, and professional advice is recommended.
Things to do on a Trek to Kheerganga
Visit shiv temple
The shiv temple at the top of the Kheerganga trek has historical significance. It is said that 'Kartik Ji' endest son of 'Lord Shiva' remained here for several years.
Take a dip in hot springs.
What's a better way to relax your sore muscles than a bath in natural hot water springs? Located in the shiva temple, these hot springs are one of the key attractions of this place. These hot springs offer a must-have experience on your trek to Kheerganga.
Enjoy sunset
Travellers can enjoy the view of sunset the best in Kheerganga. With the sky turning its shade from orange to blood red, sunsets in a hilly area are mesmerizing. It is a sight to witness.
Camp at night
Rather than to and fro trekking, staying a night at a camp in Kheerganga is advised. The Kheerganga camping experience is undoubtedly the best, including a night under the blanket of stars. This experience will create a mesmerizing memory to remember.
Best times to visit Kasol and Kheerganga- April, May, October & November are ideal. To capture the snow-filled view, the month of January and February are ideal.
Ideal stay- 3-4 days.